I went almost three weeks without touching my boat or rods. Until this past weekend, I have not fished since my club tournament on Northern Champlain. I was itching to get on the water and since I haven't posted in a while, I know I needed to catch them.
A few months ago I decided I wanted to plan a trip to the St. Lawrence River. I thought it would be a great place to take my girlfriend, brother, his girlfriend, and parents for a nice relaxing trip. I haven't been to the Alexandria Bay/Clayton region fishing since 2009 so I really didn't know the water at all.
I have to pass Lake Ontario on my way to the 1000 Islands so I just had to make a quick pit stop in route. We only fished the Golden Crescent for 3-3.5 hours but we did plenty of damage. The water temperatures were in the low to mid-70's and we caught most of our fish relatively shallow on tube jigs or goby imitations.
The action certainly wasn't fast and furious but I was pretty happy with our results considering this was only my second time fishing the big lake and we only had 3 hours to try and figure them out. I knew we had to get going so we could check into our rental. What a place! We stayed at a waterfront townhouse that was right on the water and conveniently a decent bay for largemouth fishing. I messed around in here for a while and caught a bunch of 1.5-2.5 lb largemouth flipping grass and boat docks. The rest of the day was spent touring the river with my mother and father. We docked in Clayton and had lunch. Overall it was just a nice relaxing day.
My brother got up early with my father and I on Saturday morning. We took a ride down to Chippewa Bay in hopes of finding some post spawn smallmouth. I knew in the back of my mind that there would still be some fish on beds but I just didn't want to fish beds this weekend.
Our first stop was a shoal with current washing over it. We picked off a few rat smallies and largemouth on tubes but this certainly wasn't what we were looking for. I picked a rocky shoreline with a nice drop and started throwing topwater. I hooked into a decent 2.75 lb largemouth but you don't come to the 1000 Islands looking for Saratoga Lake sized fish.
We then moved even further off shore and dragged tubes over a shoal which topped out in 9 feet of water. It dropped into 20+ feet of water and the majority of bites came deep on the side where the current hit the shoal. Below is a sample of our catch.
By now is was 8:30 AM and we went back to the townhouse to hang out with the girls and got breakfast in town. After breakfast, I took my girlfriend along with my brother and his girlfriend for a boat ride. We went to Boldt Castle and idled through many of the islands. You can't keep me and my brother from fishing for long though. I decided to try a few shallow spots as I had a feeling the majority of fish were still shallow.
On my first cast I boated a near 3 lb largemouth and after that it was all smallies. We had to boat a dozen three pound plus smallies in 15 minutes. We caught them all on tube jigs and Zoom Flukes in chartreuse.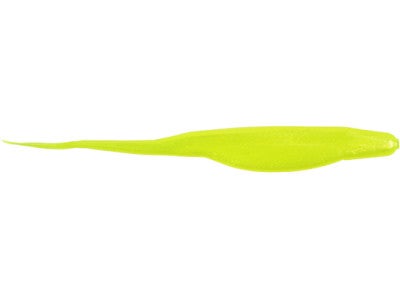 While we certainly hammered them, we still didn't catch any picture worthy fish (4+ lbs). We took the girls for a short ride and did a little swimming. The water temperatures were a little chilly (68 deg.) but it was refreshing on a ninety degree summer day. After our swim, we drove into Clayton and had a nice lunch at one of the waterfront restaurants. After that we were all pretty exhausted so we went home and napped before dinner.

On Sunday, my father and I woke up at sunrise with a new game plan: fishing shallow transition areas. What I mean by that is this: areas where smallmouth would be leaving their bedding bays and heading to deeper water. It could be a point outside of a bay or a decent drop off leaving a spawning bay. On the water experience helps you pinpoint these areas quickly even though I have never really fished this section of the St. Lawrence. Once you find a key area, you can replicate it down the river. Replicate it we did catching giant bass after giant bass. Tube jigs and the chartreuse fluke were our key weapons. We even mixed in a few largemouth.
What a morning! By 8:00 am we had boated so many fish over 4 lbs we decided to head back to the townhouse and make breakfast. The rest of the day was filled with more swimming with the girls and less fishing. We utilized the dock at the Alexandria Bay Price Chopper which was convenient to grab drinks in the 90+ degree heat.
We also took a tour of Boldt Castle which was a very unique experience. My brother and I even hooked up for a double right in front of one of the cruise ships heading down the river. He got the better of me though with a 4 pound brown fish while mine was lucky if it touched the scale at 1.5 lbs.
My brother had to head home on Sunday night so we said good bye to them. I took my mother, father, and girlfriend into Lake of the Isles. What a neat place. On the way in you literally have the Canadian shoreline on your right and the American shoreline on your left.
We did some swimming and very mininal fishing. My father and I flipped and frogged a reed edge lined with matted grass for about a half an hour and came away with five largemouth all under 3 pounds. We convinced the girls to leave the lake and fished the main river to end the day. The fishing was just more of what we did in the morning and I was able to add a nice northern to the day's catch.
We spent the final day in Lake of the Isles swimming and diving off of the boat. I had a really great time and balanced fishing with relaxing instead of my usual sunrise to sunset fishing. It was a fantastic vacation and I am definitely not waiting another four years before I visit the 1000 Islands Region of the St. Lawrence again.
Thank you for reading and my posts should be coming more frequently moving forward. I have three tournaments in the next three weekends so I will make sure I keep up.