"It is the most wonderful time of the year." I don't know how I can say that with a straight face knowing my boat is in storage but it is a great time of year to stock up on tackle and accessories (or to buy your favorite fisherman some new tackle and accessories). As I have done the last few years, I would like to provide you with some holiday gift ideas to either put on your list or to buy for someone else.
Today's item is a stocking stuffer and an item that I got great use of this past season. It is a smallmouth killer and it is one that has been around for a long time. The gift idea is the Chartreuse Super Fluke by Zoom.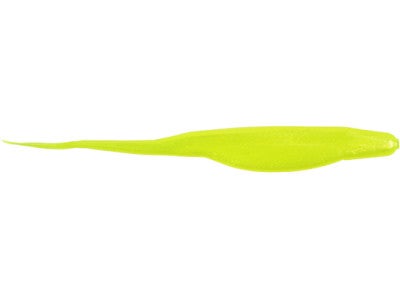 Like I said, this is a classic bait. I really love the Chartreuse color for clear water post spawn smallmouth. It is absolutely deadly. Pair it with an Owner Twist Lock Hook (shown below) and you have yourself a lethal shallow water smallmouth weapon.